Sometimes you see a story in the news where you think to yourself, "the people behind that idea cannot possibly be so stupid as to turn that into reality, right???". And then you read on a little bit, and you realise that not only are they that stupid, but they expect you to take the idea reasonably seriously as well. Such is the case with a plant-based burger that some odd characters from Sweden (do they have anything else over there?) came up with last year:
An ad for a plant-based burger flavored to mimic human meat won an award at the Cannes Lions Festival of Creativity last week – though it's unclear who would be able to judge the vegan patty's similarity to the real thing.

Swedish vegan food brand Oumph!'s Halloween-themed ad for its human-burger took home the festival's Silver Brand Experience and Activation Lion on Thursday. Boasting that Oumph! "turn[s] plants into any mouth-watering meat you can imagine," the ad, replete with bloody knives and other horror-movie imagery, revealed the brand was about to "bring you the scariest plant-based food ever – plant based human meat."

A spokesperson for the company, which manufactured the delicacy from soy, mushrooms, wheat protein, plant-based fats and a "mysterious spice mix," insisted "no humans were injured in the development of this product."

The burger was only available in Sweden for Halloween 2021, according to the ad – "because otherwise it would be creepy" – and it's unclear whether the Cannes judges had the opportunity to sample the merchandise, let alone compare it to the real thing.
Props to the mad Swedes behind the whole thing – remember, this is the country that produced KING DIAMOND, HAMMERFALL, AMARANTHE, and any number of whacked-out black metal outfits, so clearly they put something special in the water there. That being said, I wonder whether anyone behind the burger itself ever watched the dystopian sci-fi classic, Soylent Green:
Can we also just point out – who the HELL is qualified to judge the taste of a "plant-based burger" to make sure that it tastes like humans??? Did the judges somehow manage to convince a bunch of Dani tribesmen from Papua New Guinea to put on some pants and fly over to Sweden to judge the stuff, in exchange for a big basket full of human shinbones and offal as a reward?
Of course, they could always use that crazy Ukrop who mistook a blown-out Ukrainian T-64 tank for a destroyed Russian vehicle, and decided to snack on some human remains in it as a way of "sticking it to the Russians" [WARNING! I take no responsibility if the following clip makes you hurl]:
As one of my Telegram channel readers pointed out, the fact that the name of the company behind this weird idea is "Oumph!" is certainly appropriate, because that is the reaction of most of us when reading such stuff.
It's also worth noting, though, that the burger itself looks DEEPLY unappetising:
To me, that looks like a particularly nasty turd sandwich. But that's just me.
Meanwhile, I'll stick to the following age-old dictum: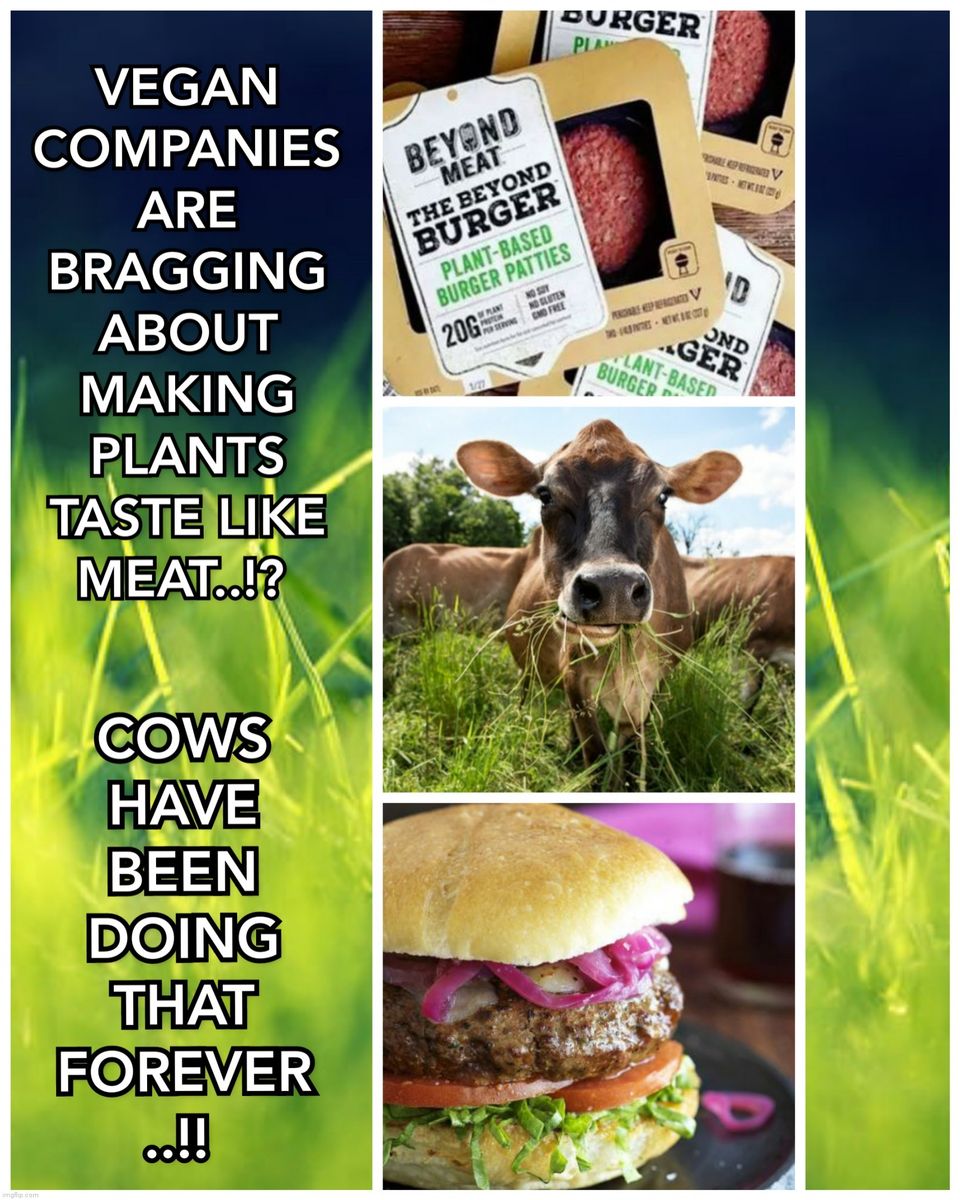 Eat a beef burger, save the planet, and avoiding having to eat your neighbour's reconstituted remains. Win-win!