Ever had one of those weeks where you feel like you're running faster and faster just to stand still?
Now imagine having one of those weeks while also feeling like there is a pack of hungry velociraptors coming after you. That's kind of what Monday feels like to many of us nowadays.
Fortunately, the Great Mondaydact Browser Buster and Raptor Repeller is here to rescue you, with a glittering array of diverting, thought-provoking, hilarious, and insightful commentary, great music, and some REALLY hot girls. (Seriously. Check out Gun Girl #5 down below. I admit that her lip-stud is unsightly, but the rest of her most assuredly is not.)
We start this week with some amusing, and extremely irreverent, performance art from our brother DWood with respect to a heretical sect of the True Faith:
There is no doubt that Dr. David Wood is one of Christianity's most frighteningly effective and skilled polemicists and apologists. But what he is actually doing amounts to nothing more (and nothing less) than exposing the lies and falsehoods of Islamists everywhere – by quoting their own words and their own books right back at them.
As I and many others have pointed out, the situation for Islam is now extremely dire, and Muslim apologists are belatedly waking up and panicking about that. And when I say "panicking", what I mean is, they're WETTING THEIR SHORT TROUSERS.
Why is that? Because between June and August, two of their foremost academics in the West, Dr. Shabir Ally and Dr. Sh. Yasir Qadhi, admitted on camera FOR THE FIRST TIME that several of the tenets that Muslims everywhere believe in are false.
First, Dr. Shabir Ally admitted that there is in fact more than one Koran and that there have in fact been changes made to the supposedly "eternal" book. He was very careful to phrase it in such a way as to argue that these "different Korans" are nothing more than "dialectical differences" of pronunciation and recitation that do nothing whatsoever to change the basic doctrine. This is an outrageously false claim and it's very easy to debunk – his friend and frequent debate opponent Dr. Jay Smith has thoroughly destroyed it using various Korans discovered by a Turkish Christian, Hatun Tash, and her team. It's also not very hard to knock down that silly argument based on actual linguistic history combined with knowledge of the Islamic hadith.
And then a few months later, Dr. Sheikh Yasir Qadhi admitted, under pressure, on Mohammed Hijab's channel, that the standard narrative has some holes in it that Islamic apologists cannot explain away, and that there are indeed multiple recitations in existence of the Koran.
The standard narrative within Islam about One Book, One Man – the Koran and Mohammed – states that the book is perfect, complete, preserved, and sent down by Allah to one man, and that the man existed in the Hijaz region of Arabia, was the son and grandson of Nabatean merchants who became a prophet, who then turned into a conqueror, and created a dynastic empire.
Just about every single aspect of that story is provably false and cannot be defended when questioned. The only bits that are likely true, involve the Nabateans and the existence of a Lakhmid conqueror hundreds of miles northeast of the Hijaz area.
If you want more details about that, go check out my two-part podcast series about One Man, One Book, and the follow-up that I did a couple of weeks later.
I recall seeing a hilarious YouTube comment on one of, I think, Dr. Jay Smith's videos from some wag who said that "Islam isn't one narrative with lots of holes in it, it's one hole with lots of narratives in it". And that's the literal truth. Islam's entire reason for existence is one giant hole that is packed with lies, half-truths, and dissimulations of the worst kind.
Muslims, who are generally good and decent people, believe in a religion that is perhaps the greatest lie in human history – worse by far even than Communism.
Which brings us to an important point. If this week's post can be said to have a theme of any kind, it is that we must all take heart and courage from those who fight, without fear, against overwhelming odds. You will see that repeated throughout the points down below. Do not be afraid – instead, be jubilant, for our enemies reveal themselves and show their true colours to us.
These are hugely exciting times, brothers. We may yet live to see the doctrinal and historical basis of the Great Heresy destroyed in our lifetime. And we might just live long enough to see millions, perhaps HUNDREDS of millions, of our brothers and sisters, who have been led astray for so long by the powers and principalities of the world, brought back to the Way, the Truth, and the Life – to Jesus Christ, our Lord and King.
So do not be afraid. Be hopeful. Take up your sword of the Spirit and your shield of faith, and fight on.
***
His Most Illustrious, Noble, August, Benevolent, and Legendary Celestial Majesty, the God-Emperor of Mankind, Donaldus Triumphus Magnus Astra, the First of His Name, the Lion of Midnight, may the Lord bless him and preserve him, has exhorted us all not to be afraid:
I told you this in my podcast from a couple of weeks ago, brothers – and the God-Emperor stated the case plainly that fear Fear is the mind-killer. His Astral Majesty understands this. He has lived his life fighting against fear, and he has fought hard and well.
Count yourselves blessed, my friends, for you live in the time of the mighty God-Emperor, who fights for you against those who would leave you terrified and alone.
***
#BasedTucker is based:
***
Mark Dice offered up some wide-ranging commentary last week on a number of subjects, such as the return of the God-Emperor to the White House and the idiocies of the idiot's idiot, Hizzoner Duh Mayuh Bill de Blasio:
***
Dave from Blue Collar Logic explains the supreme importance of courage in the face of adversity – the very quality that the God-Emperor embodies so thoroughly, with such legendary vitality, and which the sadly-departed Eddie Van Halen had in spades too:
***
Bill Whittle talks about the leaked Melana Trump "F-bomb" tape, and is thoroughly unimpressed by the never-to-be-sufficiently-cursed whorenalists of the lying (((media))):
***
The Male Brain is getting over the holiday blues in Israel – while also dealing with yet another spectacularly idiotic lockdown, no thanks to the gubmint – but has of course taken the time to send over a great collection of stuff to make your Monday just a wee bit more palatable.
We start with an explanation of how time travel works according to various fictional universes:
Felix Rex BPS is greatly amused by the sheer powerlessness of the late-night hosts, who are totally deluded about that fact:
Larry Elder does his usual excellent job of breaking down the epic hypocrisy of the Loony Left when it comes to the now-vacant SCOTUS seat:
John Stossel looks at the extreme powers that Big Tech has arrogated to itself with respect to censorship of speech and thought online:
All I can say is that this is a big part of the reason why I wanted to GTFO of the Goolag.
Technically Dawn Pine didn't send me this next one, I saw it myself – but he did send me the link that Joker from Better Bachelor referenced in this video. It's a great video to watch, too. Basically, a post-Wall thot who continues to ride the carousel, really hard, is so solipsistic that she has no clue what a hypocrite she is, but Joker has no problems pointing out her problems for her:
Wisecrack explains how the mad geniuses at Adult Swim changed the way that we look at TV:
Another Larry Elder video looking at the moral and intellectual incoherence of woke celebritards like LeBron James:
This is the Honest Pre-Flight Safety Video that we all wish the airlines would actually show us before we take off – assuming we can ever get back to normal air travel now that the Coof is all around us:
***
Remember when I said in Ep. 49 of my podcast that there is no real need to fear? Paul Ramsey has clearly taken that idea to heart:
***
Related – I don't normally pay too much attention to what Dinesh D'Souza has to say, for a variety of reasons, but he's right about one thing:
The God-Emperor has indeed given his party BALLS again – because he, himself, has GIGANTIC ones the size of church bells. That's the only explanation I can think of that fits the facts. The God-Emperor has a degree of personal courage, in the face of unbelievable attacks that would have broken any lesser man, that I haven't seen in politics since… well, ever.
***
File this one under Africa Wins Again!:
***
Lord Razor of the Fist Clan is mightily amused by the shellacking that Commiepornia and Hollyweird are enduring at the hands of the Commie Pox:
***
To the surprise of absolutely no one who has been paying any kind of attention whatsoever, China Uncensored reports that the Chinese Communist Party is SPYING ON EVERYONE!!!!11!!:
***
America Uncovered fact-checks the fact-checkers about whether or not the God-Emperor actually denounced "White Supremacists":
Maybe it's just because I've never actually encountered anyone from the KKK, but I've never understood this whole "MUH WHITE SUPREMACY!!!" thing. At most,
***
Jared Taylor from American Renaissance speaks with passion and conviction about a great and honourable man who fought with courage, conviction, skill, and decency – his fellow Virginian, Confederate General Robert E. Lee:
***
Terrence Popp minces absolutely no words when discussing "body positivity":
***
Midnight's Edge confirms Doomcock's rumours (see below) about Pattman being a giant pain in the ass to work with:
***
Overlord Dicktor Van Doomcock has some juicy rumours from the set of The Pattman, and it appears as though RPattz is not doing himself, or the movie shoot, any favours by acting like a whiny gay emo-sparkly vampire – which, coincidentally, is the very role that made him famous:
Pattinson's logic for refusing to work out has something to do with looking like James Dean. The problem with that is that movie stars of the 1960s and 1970s – James Dean, Marlon Brando, Clint Eastwood – were lean but very strong. They weren't bodybuilder types like you saw in the 1980s. They were simply naturally tough.
RPattz, meanwhile, looks so puny and weak that I could probably take him in a fight. And I haven't sparred in more than two years.
***
Pedowood continues to burn, and Gary from Nerdrotic continues to be delighted by that fact:
I know the feel, bro.
***
The Drinker has been watching one of the very best horror movies ever made:
***
The Honest Trailers guys are, in fact, surprisingly honest about the best space western show ever filmed:
It's funny how two of the biggest Lefty douchebags in all of Pedowood managed to create such a great libertarian/conservative show. Apparently Nathan Fillion is something of a Lefty too, though not quite the howling-at-the-moon crazy kind. (That is rapidly becoming the only kind there is – the few holdouts remaining notwithstanding.) Yet they created a show that is universally loved across all ends of the spectrum.
***
Your "Science is F***ING WEIRD" moment of the week is from Dawn Pine and can be filed under "Perpetual Motion Machine Stuck in Reverse":
FAYETTEVILLE, Ark. – A team of University of Arkansas physicists has successfully developed a circuit capable of capturing graphene's thermal motion and converting it into an electrical current.

"An energy-harvesting circuit based on graphene could be incorporated into a chip to provide clean, limitless, low-voltage power for small devices or sensors," said Paul Thibado, professor of physics and lead researcher in the discovery.

The findings, titled "Fluctuation-induced current from freestanding graphene," and published in the journal Physical Review E, are proof of a theory the physicists developed at the U of A three years ago that freestanding graphene — a single layer of carbon atoms — ripples and buckles in a way that holds promise for energy harvesting.

The idea of harvesting energy from graphene is controversial because it refutes physicist Richard Feynman's well-known assertion that the thermal motion of atoms, known as Brownian motion, cannot do work. Thibado's team found that at room temperature the thermal motion of graphene does in fact induce an alternating current (AC) in a circuit, an achievement thought to be impossible.

In the 1950s, physicist Léon Brillouin published a landmark paper refuting the idea that adding a single diode, a one-way electrical gate, to a circuit is the solution to harvesting energy from Brownian motion. Knowing this, Thibado's group built their circuit with two diodes for converting AC into a direct current (DC). With the diodes in opposition allowing the current to flow both ways, they provide separate paths through the circuit, producing a pulsing DC current that performs work on a load resistor.

Additionally, they discovered that their design increased the amount of power delivered. "We also found that the on-off, switch-like behavior of the diodes actually amplifies the power delivered, rather than reducing it, as previously thought," said Thibado. "The rate of change in resistance provided by the diodes adds an extra factor to the power."

The team used a relatively new field of physics to prove the diodes increased the circuit's power. "In proving this power enhancement, we drew from the emergent field of stochastic thermodynamics and extended the nearly century-old, celebrated theory of Nyquist," said coauthor Pradeep Kumar, associate professor of physics and coauthor.

According to Kumar, the graphene and circuit share a symbiotic relationship. Though the thermal environment is performing work on the load resistor, the graphene and circuit are at the same temperature and heat does not flow between the two.
Damned if I know what the heck is going on there, but it's probably safe to say that the devil is definitely in the details.
***
Your long read of the week is by Michael Hoffman via The Unz Review and looks at the differences between Jews and Gentiles, according to the Jewish Talmud:
The founding legal texts of rabbinic Judaism are the Mishnah and the Gemara. They are collectively termed the "Torah she-be'al peh" (תורה שבעל פה), i.e. the oral law committed to writing as the Talmud Bavli (i.e. Babylonian Talmud, abbreviated as "BT").

According to the Babylonian Talmud, God himself is subservient to the rabbis: "Since God already gave the Torah to the Jewish people on Mt. Sinai we no longer pay attention to heavenly voices. God must submit to the decisions of a majority vote of the rabbis." (BT Bava Metzia 59b).

Consequently, the Word of God (Scripture) is subordinate to the traditions of the rabbis. These traditions were previously oral. They were committed to writing, first as the Mishnah, in the early centuries (Tannaitic era), after the crucifixion of Israel's Messiah. The subsequent portion of the Talmudic canon (the Gemara) produced mainly during the Amoraim era (circa 300-450 A.D.) was written in the Aramaic language.

The Babylonian Talmud (as distinct from the Jerusalem Talmud which is not authoritative), is the holiest text of the religion of Judaism. The revered Pharisaic "sages of blessed memory" decree this themselves in the Talmud. In BT Shabbat 15c and Baba Metzia 33A, we see the Three Declarations of the much-honored, goyim-despising Rabbi Shimon ben Yohai, one of the most adored of all the "sages." Yohai wrote: A. "He who occupies himself with Scripture gains merit that is no merit. B. "He who occupies himself with Mishnah gains merit for which people receive a reward. C. "He who occupies himself with Talmud — there is no source of merit greater than this."

What part of the preceding unimpeachable statement from the supreme sacred book of Orthodox Judaism do gentiles and Christians not understand? Old Testament law is a distant second in Orthodox Judaism. It is studied, misapplied and nullified by being read through the distorting prism of the Talmud.

The non-Biblical basis of Orthodox Judaism is acknowledged in the Mishnah: "The laws concerning the Sabbath, Festal-offerings and acts of trespass are as mountains hanging by a hair, for they have scant Scriptural basis but many laws" (Mishnah Hagiga i, 8).
***
Linkage is good for you:
And some more from Dawn Pine:
***
The Neo-Tsar is facing a serious dilemma in the Caucasus region near Russia's southwestern border with Azerbaijan:
This conflict can get much, much more bloody and much more dangerous. It is thus in the interests of the entire region (but not the US) to stop it. Will the Armenian lobby be powerful enough to pressure the US into a more helpful stance? So far, the US is, at least officially, calling all sides for a ceasefire (along with France and Russia), but we all know how much Uncle Shmuel's word can be trusted. At least there is no public evidence that the US is pushing for war behind the scenes (the absence of such evidence does, of course, not imply the evidence of the absence of such actions!).

At the time of writing this (Oct. 9th) Russia has to wait for the parties to come back to reality and accept a negotiated solution. If and when that happens, there are options out there, including making NK a special region of Azerbaijan which would be placed under the direct protection of Russia and/or the CSTO with Russian forces deployed inside the NK region. It would even be possible to have a Turkish military presence all around the NK (and even some monitors inside!) to reassure the Azeris that Armenian forces have left the region and are staying out. The Azeris already know that they cannot defeat Armenia proper without risking a Russian response and they are probably going to realize that they cannot overrun NK. As for the Armenians, it is all nice and fun to play the "multi-vector" card, but Russia won't play by these rules anymore. Her message here is simple: if you are Uncle Shmuels's bitch, then let Uncle Shmuel save you; if you want us to help, then give us a really good reason why: we are listening".

This seems to me an eminently reasonable position to take and I hope and believe that Russia will stick to it.
As The Saker correctly points out, there is simply no good option for Russia here, only bad and worse options. Armenia is an ally in name only. Azerbaijan is an Islamic nation that is nonetheless on quite warm terms with Russia and supplies a significant number of Russian gastarbeiters – literally "guest workers", and in fact the Russians use exactly the same term, гастарбайтеры, transliterated from the German into Cyrillic.
***
History lessons of the week from Dr. Jay Smith, dealing (again) with the hole with narratives in it that is Islam:
***
The music from HALO Infinite is definitely sounding on-point:
Looks like the people at 343i listened to us fans about the H5:G soundtrack (i.e. that it was boring and generic). And it looks like they've really gone back to the roots of the original HALO experience, especially HALO 3, for this one. All well and good.
Now PLEASE PLEASE PLEASE DON'T F*** UP THE GAMEPLAY!!!
***
Wazzocks gonna wazzock:
***
Kitchen Nightmares with the Angry Scot:
***
Comedy hour:
***
Pics, guns, girls, starting with some post-holiday memes from The Male Brain – I've also added his commentary for each picture in the captions: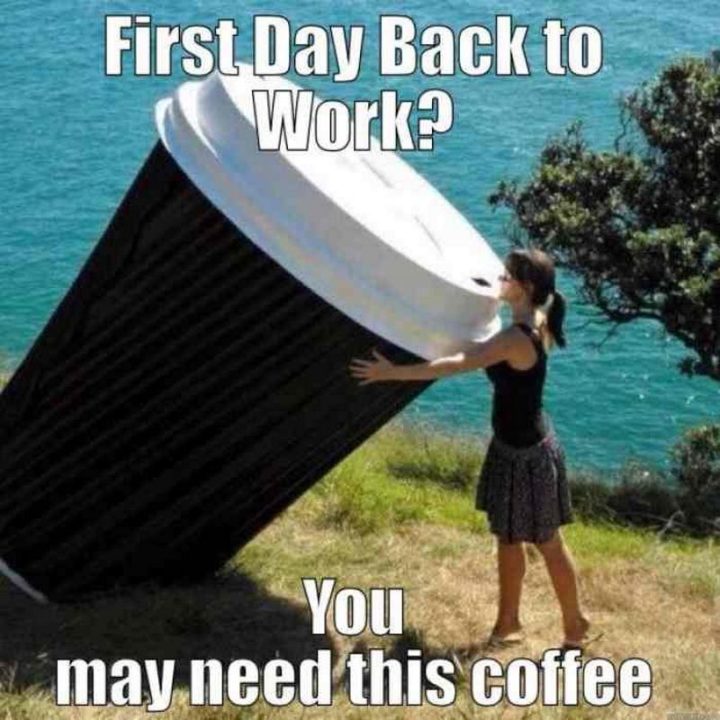 Onward:
Really just no caption needed for that one.
If that actually happened in Hollyweird, it would be a direct sign that the King of Kings has returned.
That one didn't need a caption either.
Headlines of the week indicate that Floriduh Woman is not happy about eating at Taco Bell – can't say I blame her either:
Your "Who Had 'Venomous Caterpillar Swarm' in the Pool for October?" moment:
Your "Slutty Ballot" moment of the week:
Your "Monkey Business in the Friend Zone" moment of the week:
Your "What a Drongo!" moment of the week:
Your "Space Number Two" moment of the week:
Damn right we don't.
Well, that's one possible explanation…
And the man-bun is worth just about as much as a tied-off trash bag…
THAT IS WHY YOU DO NOT EAT TACO BELL FOR BREAKFAST!!!
In case you suffer from an irony deficiency…
I'll go for "and".
That's my default state pretty much ALL the time.
I mean… it's actually a very good question…
November is looking downright terrifying at this point.
Imagine if Casual Fridays were like this:
You'd never want to leave the office, eh?
Hot girls with guns time:
WHOA NELLY!!!
***
Your Dog of the Week is the very lupine and apparently quite good-natured Tamaskan from Finland:
***
Your aminules are adorkable moments of the week:
And your animals are DICKS moment of the week too:
Anyone who thinks that foxes are cute, rather than pests, needs to listen to them screaming. They are HORRID in that mode.
***
Gym beast props of the week go to the guy who squatted 1,306lbs (equipped) recently:
Yes, that squat is quite high. At a certain point, though, squat depth becomes relatively unimportant when you're squatting well over 1,000lbs in weight. Once you get up past about, probably, 800lbs, squatting deeper than parallel is genuinely dangerous. The reason for this is because of spinal flexion in the lumbar region at the bottom of the squat. Some degree of lumbar flexion is simply inevitable when squatting – you can't avoid it because of the way that our (rather oddly defective) spinal construction works.
But when you're squatting with 800+lbs on your back… flexing at the bottom of a squat is a great way to destroy your lower back, permanently. At those weights, relatively high squats aren't really that big a problem. The fact that the weight moves at all is astonishing in and of itself.
***
Buakaw Beatdown of the Week:
If you put Buakaw in the ring against a T-800, the man would still win.
***
Jesus loves knockouts:
***
Related – the showdown between Tyson Fury and Wladimir Klitschko had it all:
***
Synthwave keeps things nostalgic:
***
Guitar god Eddie Van Halen lost his battle with cancer last week. I was never a real VAN HALEN fan – I bought their album 1984 many years ago, and I thought it was interesting, but somehow I never quite got into the whole hair metal thing. Nonetheless, he was a true legend and his two-handed tapping style of playing absolutely revolutionised the way that guitarists looked at the instrument. You can see his influence in literally every technical genre of guitar-driven music today.
I personally listen to a lot of speed, thrash, power, and death metal, and these styles require serious technical chops. You will not find any really good guitarists in those genres who DON'T know how to do two-handed tapping.
So let's pay tribute to a sadly departed rock god:
***
#WarriorsOfMetal
Remember what I wrote above about two-handed tapping being an essential technique these days? That last video is a prime example of how it can be used.
***
And finally here's your Instathot for the week. She goes by the name of Jaz and apparently lives in Scottsdale, AZ, and she looks like she's in her early twenties. That's about all I know about her. I suspect that she is blonde in the same way that Kaley Cuoco is, but my judgement on the subject is somewhat iffy, so who knows.
All right, gents, drop your cocks and grab your socks, it's Monday!